HELICAL CHORD
HELICAL CHORD was established in 2005 by the designer Kang, and was reborn in 2020, embracing its history and motto of "Art of Inspiration" which has been loved in various celebrity circles.
It is a brand that features "partner jewelry" which can be shared and connect people throughout a lifetime.
VISIT SITE
PROJECT OVERVIEW
Responsible for the design and functional modification of its Shopify store. We created introduction pages and product pages to launch unique services such as product try-on at home and concierge, and designed the prototype of personalized products. We were also in charge of LP production for the campaign. For the rebranding, we proposed and built new content pages from the design stage. While customizing the theme so that the appropriate information could be posted on the products and collections, we tried to design the pages in a way that once they were created, they would be easy to use and update even with no code. We designed in a way that expresses the story of the brand and items by communicating closely with the brands' representatives to showcase a site that realizes their vision.
PC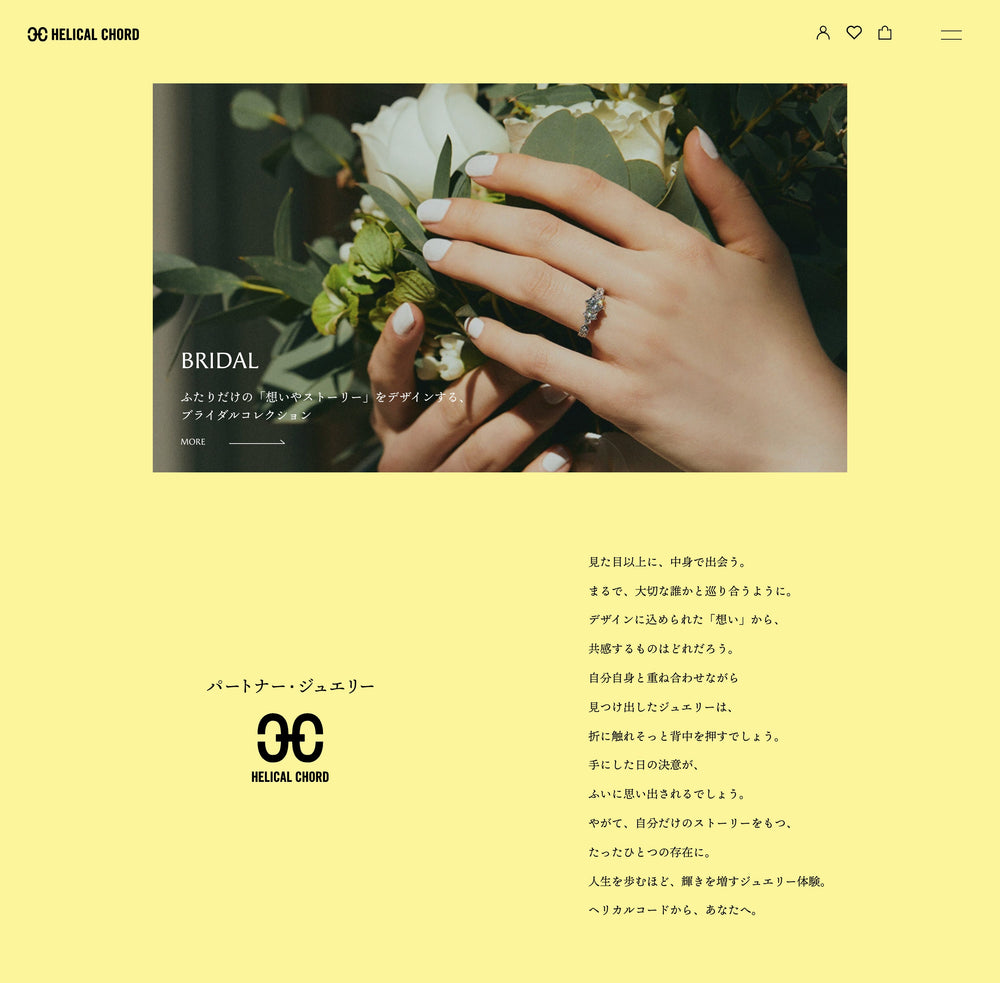 RESULT
By creating leads and brushing up the content, the site became easier to navigate and presented a new jewelry experience. After the rebranding, the time spent on the site and page views per session improved significantly, and the bounce rate became lower. Using the brand color of yellow for image video and key visuals to perceptually promote the brand's worldview. In order for the brand to grow further, we are continuing to support it to the best of our ability and making detailed improvements and developments on the website whenever requested.