LUNA EARTH
About LUNA EARTH
LUNA EARTH, which is operated by Endless Co., Ltd., is a brand that sells hair accessories, earrings, piercings, and miscellaneous goods at low prices. The company has about 40 physical stores nationwide (as of 2021). It also regularly has pop-up stores.
VISIT SITE
PROJECT OVERVIEW
With the rebranding, we migrated to Shopify to improve UI/UX and centralize management. We designed and customized the theme with a focus on tone and manner that would resonate with the new target audience and usability. We also took care of the initial setup, application research implementation, and data migration. The entire project was designed to be easy to update with no code.
PC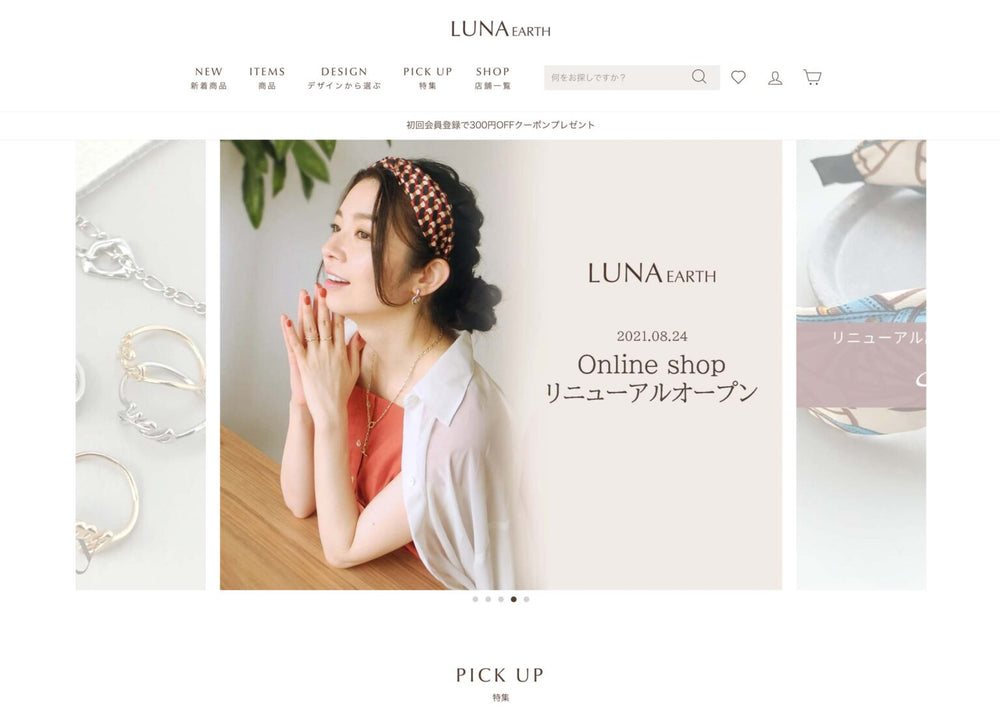 SP
RESULT
With a mobile-oriented design, we customize the theme around the site top, menu, and product pages. While the top page has various types of sections, the design is easy for customers to understand the products, search, and navigate around the site. The layout in the hamburger menu and the tabbed section for switching the ranking of each collection are implemented in the way used in Japanese EC. The site's search function, related product display, shipping settings, favorites, and restock notifications are all available through the app, without compromising the service level of the original site.