Big Wave Surfartum Row collision with Jet skiing in Nazareth in Portugal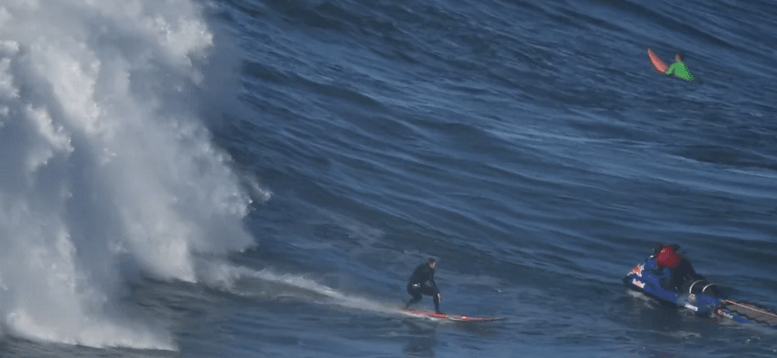 Tomlow, a big wave surfer in the UK, collides with jet skiing in Nazareth
Tom Row, who charges the monster wave in Nazareth in paddle -in, drops from the peak, runs down a shoulder like a mountain slope, and there is a jet skiing ...
I was rubbed by the waves that I tried to get through in a hurry, and I was messed up in no time.
Tomlow said he was lucky to be noticeable, but he said that he was riding from above.
Also, his board has been messed up by a collision.
A monster wave of Portugaluna Zare, where the rescue team is also dead. It's just a different dimension surfing.
---