If you're not a beautiful woman, will you have a sponsor? Sponsor problem seen in Silvana Lima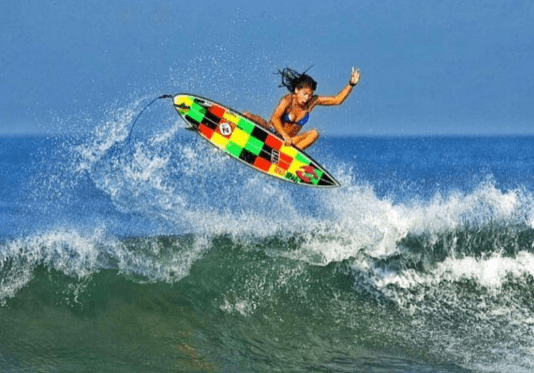 How to Ride The Perfect Wave by Brazil's Best Female Surfer. More here: bbc.in/1rjwcgf

Posted by BBC News ON TUESDAY, MARCH 1, 2016
Silvana Lima Silvana Lima, ranked 14th in the 2015 World Tour
A female surfer from Brazil is a male professional surfer in a male professional surfer. I personally think that the ability of the aerial is the world's top among female surfers.
Silva Lima, a top rider, is here and suffers from sponsor issues. The sponsor of apparel companies such as swimwear is not attached. The reason is
"Because you are not as cute as sponsored."
I say that it is. Silvana Lima is in an interview
"I want an apparel company to be a surfer and a model, but I'm not a model, not a doll, an athlete, and a professional surfer."
I am responding. In fact, there are many female surfers who are sponsored by major apparel manufacturers, even if they are not in the World Tour Ranking. However, it is also true that many of them have released sexy shots in so -called Instagram and other social media and are attracting attention and collecting followers.
"Surf pornography"
It is called on social media such as Facebook. Publish sexy shots on Instagram
Anastasia Ashley
Alana Branchard
Discussions are likely to happen in the future of these social media and how to play sponsorship. In fact, there was a discussion before this in tennis about the income difference between Serena Williams and Sharapowa. (Sharapowa is overestimated because it looks cute) Under armor has a strong powerful brand image, so I think it will match the image of Silvana Lima. I would like to be supported if there is a company that raises the name of a sponsor at this time.
---