OCTOBERFEST Cafe, walk, Ferris wheel when you want to take a break in Yokohama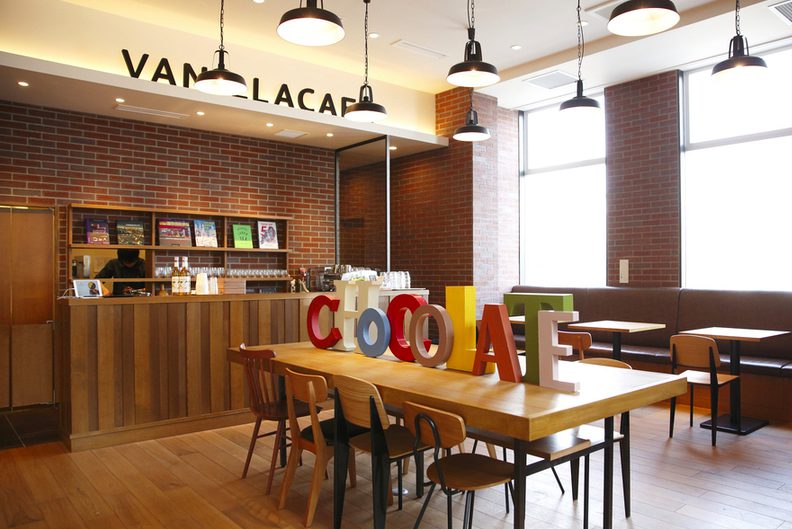 When you want to take a break at Oktova Fest
Octo Bar Fest is 10/2-10/18
It will be held by. But if you stay at the venue all the time, you will get tired of crowds and the loud volume of the band. In such a case, I will introduce a place to take a break.
Source Spot Note Minato Mirai
1. Two stylish cafes that can be relaxed from the red brick at a cafe
If you are tired from Oktoba Fest, how about a break at the cafe? The following cafes are within a 10 -minute walk from red bricks. source:
Cafe I want to go to Yokohama Drive date
Vanillabeans

/ Vanilla Beans Minato Mirai Main Store
The chocolate specialty store cafe for sweet tooths where you can see the process of making chocolate is also reasonable, but the space inside the store is wonderful, but it is also a horseway station far from Minato Mirai Station, so it is best to access by car. There is also a large parking lot next to it. And there are few tourists, and it is a hidden Yokohama spot that is often vacant.
You can have tea in a space with a sense of openness overlooking Minato Mirai if you sit on the cocktail window side on the 3rd floor of Markizz, about a 5 -minute walk from the red brick. The tart is delicious. It is crowded on weekends, so it is up to luck to be able to sit in the window side.
* The following Saloon Himel was a good space, but it seems to have become a normal cafe. disappointing.
Saloon Himmel

/ Saloon Himel
At a lounge cafe attached to the cinema on the top floor of Collet Male near the station in Sakuragicho, you can drink alcohol. Surprisingly, it is a secret spot that is not known to the locals.
The circular sofa creates a semi -private space, and the view is the best to see the port. Even when the movie theater is crowded, the space here is often vacant. When you have the time to the movie, you can read a book while drinking coffee here, or you can raise the tension to the movie while drinking champagne on a date, so it is a convenient space.
2. Watch the sunset on Osanbashi for a drunk wakeful walk
If you stretch a little and walk to Daisan Bridge to get sick, you can see such a wonderful sunset about a 10 -minute walk from the red brick. source:
Spot Note Minato Mirai
You can see Minato Mirai from the wooden deck of Osanbashi. There are lots of couples because it is a date spot at night.
3. Relax and watch night view with a cosmo world ferris wheel
It will be the scene of the ferris wheel from 0:40-. What did you think. It is a great opportunity, so I hope you can enjoy Yokohama as soon as possible.
---