Fedex resumes international economy service! Reduced the delivery time of international priority services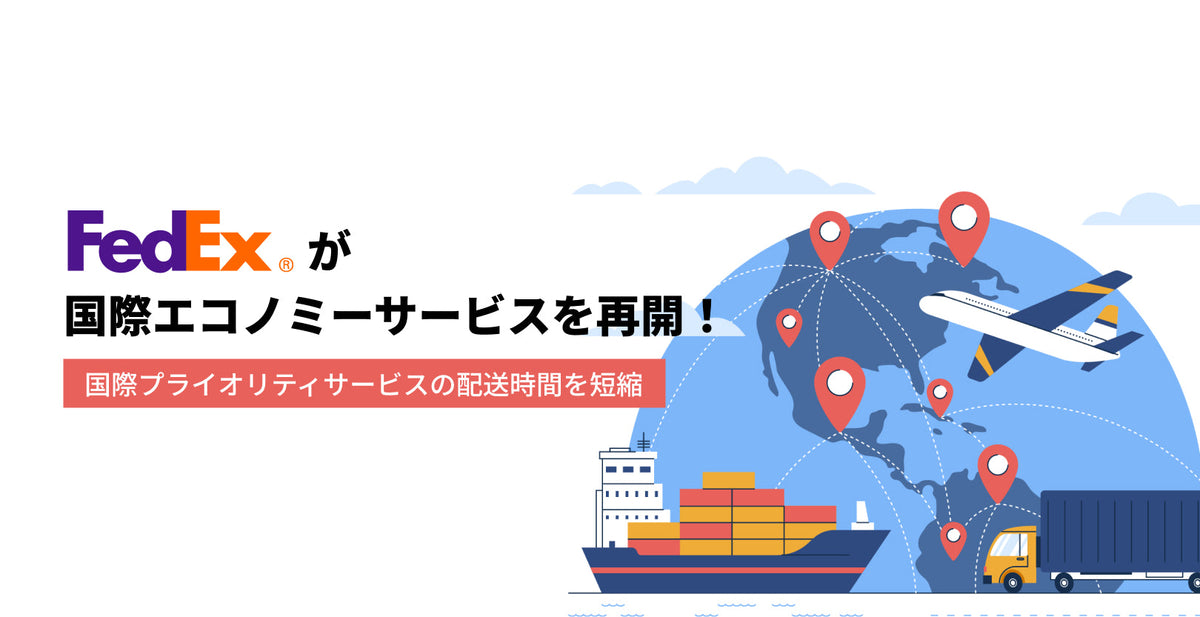 FEDEX has announced that it will resume international economy services on May 2, 2023, and at the same time reduces the delivery time of international priority services.
Let's take a closer look at the international economy service!
Fedex International Economy Service Resumed
Fedex Express has announced the resumption of Fedex International Economy® Services. This service was temporarily suspended, but will be available again from May 2, 2023. A temporary pause was performed due to changes in the network due to the expansion of the colon virus infection, but this resumed luggage with time can be delivered to more than 170 markets and regions around the world. It will be.
Delivery time of international priority services
At the same time, it has been announced that the delivery time of the Fedex International Priority® service will be reduced. This allows you to deliver important luggage to major market and regions in the world in 1-2 business days. By using customs clearance services at the door to door, you can flexibly respond to international freight transportation in cross -border EC sales.
About the difference between Fedex's economy service and priority services
According to Fedex customer support, the main difference between economy and priority services is the priority (speed) of delivery. Priority service luggage is given priority over economy services. As a specific example, if there is luggage on April 25, for example, if the customs clearance will proceed smoothly and it can be delivered on April 24, the Priority Service will try delivery on April 24. However, the economy service is said to be delivered on April 25 as originally planned.
The difference in price setting is due to the contract status, and it is generally said that there is no big difference from the priority service. In addition, the measurement method of the luggage is the volume weight, and it is the same as the priority service.
For those who use international delivery, the resumption of this FEDEX service and the shortening of the delivery time of the priority service are pleased news. As logistics costs are rising, it is recommended that you consider using economy services in order to smoothly transport international freight transport and reduce costs.

(The content of the article is information as of May 31, 2023)
---