[CULTURE] Giant Manbo off the coast of Portugal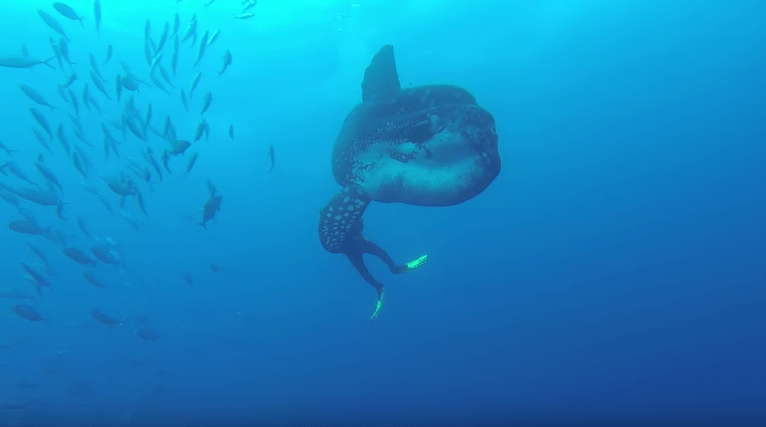 Exhibition:
CNN
ENIGME
A huge manfish was witnessed by a diver in the sea off Portugal. The size of the manfish is about 15 feet (about 5 meters) in height, and the diver swimming with the sunfish looks like a dwarf.
This video was taken by photographer Miguel Pereira and others, and is generally 10 feet and 3 meters in general. Looking at the face of Mambo, it's a bit cute and cute. Despite being such a huge body, there is no aggression or harm to humans, and it seems that swimming together is fine.
---