[ART DRIVE] Fukuoka / Omuta 3rd Charcoal International Exchange Arts Festival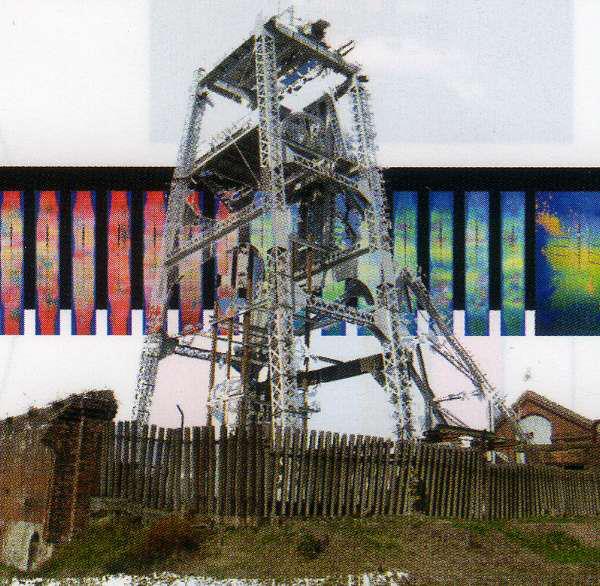 The Calcal City International Arts Festival held in Kyushu and Fukuoka Prefecture. Why don't you enjoy ART through interaction with people living in Omuta?
Fusion of Omuta and contemporary art that once flourished in coal mine! The land of Omuta is blessed with rich nature and coal, and has built a pioneering industry and its own culture. Omuta's population is decreasing year by year with the end of the coal mine, and the vitality of the former town is being lost, but in the town, the building land that has been built by the predecessors remains as it was at the time. The Calcal City International Exchange Arts Festival actively incorporates art perspectives into the region, digs up a sleepy thing in casual or forgetful places, and gets courage and peace of the truth in it, and By reconsidering the diversified value of the town, we will rediscover the charm of the town, be proud, protect them, and take over to the next generation. By reconsidering the beauty of Omuta, which has become part of our lives, through contemporary art, it will bring a new breath.
◎ 2015.10 -Artist Inn Residence/Artist In Residence Invite overseas artists to support creative activities and cooperate. We interact with residents through creative activities and workshops.
Invited writer Estonia Kaido Ole (Kaido Ole) KAIDO OLE HPhttp://www.kaidoole.eu/
Charcoal International Exchange Art Festival in Omuta Schedule
Exchange Program ◆ Art Tour ◆ Residence ◆ Talk event invited writer talk event Workshop to know Estonia
◎ Overseas movie appreciation party and the world stringed instrument music association UNESCO / Omuta Omuta Association Cooperation Project ◆ Portugal Movie screening date 2015.10.25 (Sun) 10:00 to 17:00 Venue Omuta City Citizen's activities Multipurpose facilities 6-1 Shin-Ei-cho, Omuta City) Sponsored Portugal Embassy Cultural Bureau ◆ World String Instrument Music Date 2015.11.1 (Sun) 13: 00-15: 00 Venue Omuta City Citizen Activities (6 Shin-Eimachi, Omuta City -1) Stringed instruments such as sitar play the sound of the world.
◎ 2015.11 -Machinaka Art and Road Live
◆ Modern art works in the city will be exhibited at each store. We will hold artwalk and media art workshops for gallery. ◆ Goodwill art large noren installation and workshops that draw pictures on noren, and display the drawn noren in the middle. ◆ Road Concert Acoustic Guitar Playing ◆ Night Shopping Street Shutter Project Mapping
◎ 2015.11.3 Miyahara Pine 3D Project Mapping Mapping Modern Heritage Produces a space with light and sound by projection mapping, revives valuable cultural heritage in the present age, creates new charms for the future, and is bustling in the region. Make it an opportunity to regain vitality. In addition, the existing company housing will be a gallery and a place for disseminating information on cultural heritage. ◆ Miyahara Pine 3D Project Mapping and Music Collaboration November 3 18: 30- (Omuta Arao first release date) * Change of rainy weather (November 14 18: 30 ~) Mapping (Miyahara mines promotion projection mapping) November 3rd 11:00 to 16:00 venue: Miyahara Mitsu (1-86-3 Miyahara-cho, Omuta City)
◎ 2015.11.7-15 Exchange exhibitions of overseas invitation writers and local writers
We will exhibit contemporary art in Japan and overseas, and various cultural arts exchange beyond genres with local artists and residents. ◆ 2015.11.7 (Sat) 9:30 Opening concert music and video (projection mapping) collaboration ◆ 2015.11.7 (Sat) 11: 00 -Art Performance Ink Elephant Performance ◆ 2015.11.8 (Sun) 11: 00 And a local writer's creative experience talk "Art Scene in Estonia"
[Information] 3rd Charcoal City International Arts Festival in Omuta 2015 HP:http://tantobiennale.wix.com/omuta
Sentence / Shin Asahiko
---