30 Shopify Store Designs That Are Killing It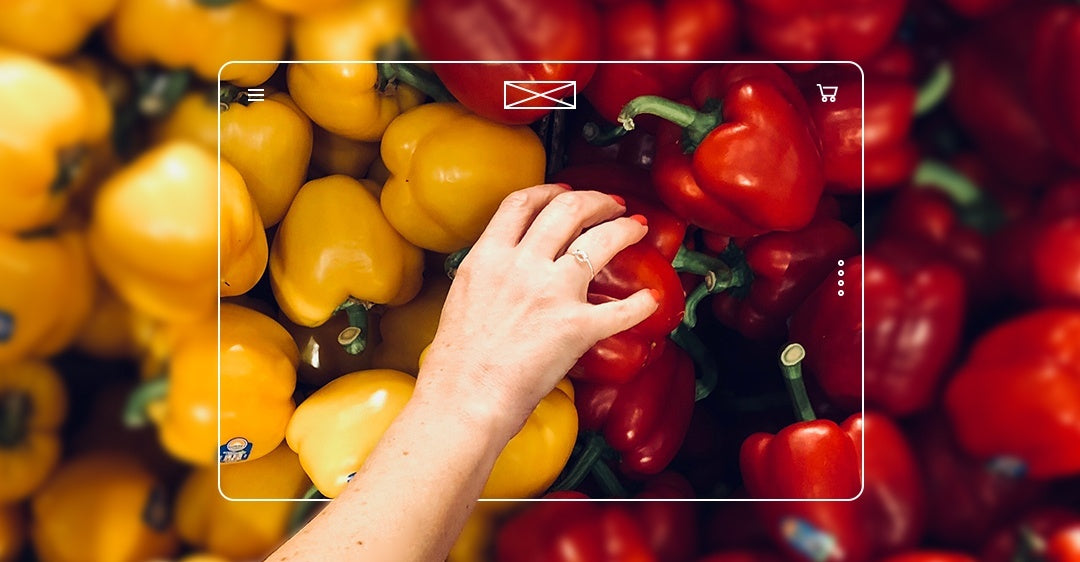 Let's see some cool examples of eCommerce websites built on Shopify today! These 30 eCommerce websites are selected by our designer at GO RIDE.
FASHION
1. RSVP Paris / Leather Goods
In RSVP Paris's website, they use food and even pink rubber gloves (wow!) that seem to clash with leather goods to make the colors and texture look their best. What originality! The bold design of the logo spreading to each corner is eye-catching and how they show products on the product page is enjoyable.
https://rsvp-paris.com/
2. Fangio / Men's Clothing
This website is THE MEN'S from the products, of course, to the model and photo editing. This overall tone could be old-fashioned in a way, but their site is made chic and sophisticated by using stylish colors and fonts.
https://fangio.shop/
3. Lafaurie Paris / Men's Boutique
Lafaurie Paris page's parallax scrolling effects are stunning! Monotone texts tighten up the whole page on the soft color palette and the contrast makes it look polished like a fashion magazine. The user interface design is made exceptionally well, with details such as the hover moves and animations of transitioning pages. There is plenty to learn from this website.
https://lafaurieparis.com/
4. IJJI / Clothing
IJJI mainly uses a primary color palette. Many designers are reluctant to use these colors, but IJJI are killing it with this palette! The colors spice up the look of their products and this design requires a high-skilled technique. The cute "IJJI" logo strikes a balance between "wild" and "friendly".
https://ijji.co/
5. hardgraft / Fashion Goods
The top page is quite simple but check out the product pages! They have many detailed photos to make you feel like you're actually at the shop and seeing the products in real life.
https://www.hardgraft.com/
6. VENROY / Clothing
VENROY's website has a casual design that feels relaxed and mature. The color palette and fonts are common choices but the videos and photos make the design look elegant and fashionable.
https://venroy.com.au/
7. ULLAC Oy / Street Casual Clothing
The pop-ish color scheme and playful fonts make a world of ULLAC Oy. The easy-to-see lookbooks also rock. Made playfully, this website looks consistent overall with grid layouts.
https://ullac.com/
LIFE STYLE
8. Our Place / Kitchen Goods
Messy, messy, family dinner table with unfinished food, party prepping… Just like everyday life! With those images, the whole page feels nostalgic and looks stylish. The soft color palette is homely as well.
https://fromourplace.com/
9. titan / Kitchen Titan
The product photos look stunning thanks to the neat design and smooth animations. The contrast of font sizes also creates a polished style while ensuring readability.
https://titansinkware.com/
10. FETCHING FIELDS / Dog Food
Did YOU want to eat the food on this site? Surprisingly, FETCHING FIELDS is an organic pet food store (not human foo). The way they use the colors and fonts with exquisite detail creates comfort. The product information is nicely organized as well. This beautiful page has a lot of elements you need to consider for a food eCommerce website.
https://www.fetchingfields.com/
11. MN Uniform / Apron
Open up the menu: the menu display rocks! The margin and contents are beautifully balanced out and the animations are used elegantly. Although the white-navy combination is a usual choice for web designers, the colors of the photos and videos upgrade it to sublime.
https://mnuniform.com/
12. curist / Allergy Medicine
At first glance, you wouldn't think this is an allergy medicine store. Curist's website is poppy and bright. They smartly use a bright color palette that makes customers feel like coming back to their site while organizing their contents well.
https://curistrelief.com/
13. NATALIST / Firtility Products
The feminine tone and the calm-looking animations create a gentle atmosphere as if it comfortably wraps around you. The content about each product has ample information so that you can feel they're reliable.
https://natalist.com/
14. TOSSWARE / Glass Products
The dark green and orange that jazzes up the look totally match the beautiful clear glass. You can also see their sophisticated tricks spreading on the page that make the main objects look nicer; these include features such as an aurora film and satin curtains as a background.
https://www.tossware.com/
15. Flower by EDIE PARKER / Craft Goods
It's all unique, from the color, fonts, photos to the logo! They use a kitschy color combination of pink and green as the main palette and the grid layout brings a pop of excitement with toy boxes.
https://edieparkerflower.com/
16. MASTER&DYNAMIC / Headphones & Speakers
In MASTER&DYNAMIC's website, the digital font design fits perfectly.. Also, the product pages look luxurious with rich descriptions and well-organized layouts.
https://www.masterdynamic.com/
17. Pretend Store / Lifestyle Goods
The eye-catching bright red brings you a sense of cleanness and impact. The various kinds of products all look consistent because of the way they keep the tones and style from the photoshoot, the same for each product. The idea of switching images when hovering is also innovative.
https://pretendstore.co/
18. MYRO / Deodorant
The pop neon-ish green is tightened up with the black texts and the colors of the packages themselves are the good spice. The icon illustrations are cute as well. It's interesting they use serif fonts for their playful copies. Their designers are absolutely killing it.
https://www.mymyro.com/
BEAUTY
19. LESSE / Skincare
LESSE's calming design and photo contents of everyday life are beautiful. The cold color palette brightens the warm skin color. This website looks simple but is actually well made in detail and perfectly shows their brand philosophy.
https://lesseofficial.com/
20. TREATY / Inner Care
The video for the main visual is awesome. It shows two different scenes: city and natural ingredients. This creates a feeling of natural warmness in real life. The product page design is also polished since it's nicely balanced.
https://ourtreaty.com/
21. Monastery / Cosmetics
The contrast is gorgeous. This is sophisticated. They use blur effects well. It has plain color backgrounds in some points but the font sizing(relatively small) balances out the whole page beautifully.
https://www.monasterymade.com/
22. Plenaire / Skincare
Did you feel everything moves like it's floating in Plenaire's website yet? The floating animation and the photos with the blue sky backgrounds match 100%. Their interface design takes advantage of the parallax effects and the content design is awesome.
https://www.plenaire.co/
FOOD
23. HAUS / Alcohol
Haus's typography makes a huge impression!! Including the logo, their artwork is highly advanced. This site makes you want to read the contents more and more; this is useful since there's a lot to read (such as recipes)and the user flow is so smooth! (Wow!)
https://drink.haus/
24. USUAL / Wine
The monotone coloring and thick lines are eye-catching. It's easy to read because of the font contrast. Also, the photos on their product pages are so unique and stunning.
https://usualwines.com/
25. Raaka / Chocolate
With the consistency of warm tone photos, this site is designed sweet and rich - just like chocolate! A lot of written content demonstrates their sincerity and passion for their products.
https://www.raakachocolate.com/
26. 49th Parallel Coffee / Coffee
With soft mint green, 49th Parallel Coffee's website feels friendly and comfy. The design itself looks neat but the calming handwriting fonts and icons create a good balance.
https://49thcoffee.com/
27. PIPCORN / Popcorn
Pipcorn's site looks like a pop-up book! While they use iconic illustrations that will invoke your childhood memories, loop animations create a peaceful atmosphere of organic products.
https://www.pipsnacks.com/
28. PRESS LONDON / Cold Press Juice
Their clean and fresh color palette is really cute! With the relatively large font sizing, it is easy for everyone to read. Their blog content is quite rich so it is well-designed for SEO purposes.
https://press-london.com/
OTHERS
29. TIMETABLE / Record
This is breathtaking. Every piece on this site, the random scrolling moves, the objects floating in the center, and the hovering animation, is showing their "culture"! The psychedelic backgrounds rock too. The structure is even unimaginable…
https://timetablerecords.com/
30. CLARE / Paint
Yellow spices up the soft colorful palette. Their color sample images nicely show the glossy texture like those of cosmetics. The photos on the product pages allow us to easily imagine using their products in our own lives.
https://www.clare.com/
---
That about wraps up this article! Those 30 amazing eCommerce websites entertained you, right? Let's keep learning and having fun, designers!
---
GO RIDE is certified as a Shopify Expert. We will support you to build and manage your eCommerce website/app for the US & Japan markets. Say hi to us from
here
.
---